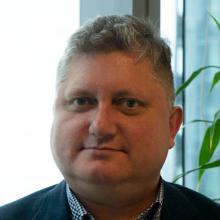 Melbourne, Australia
Gordan is a Post Graduate qualified Recruitment and Human Resources Professional with over eleven years experience in Human Resource consulting and Information Technology recruitment in the UK and Australia. Tertiary educated in Information Technology and Human Resources Gordan is an ethical, inclusive, and results driven professional. His recruitment experience encompasses all levels from Graduate to 'C' level professionals across a wide range of technologies and industries.
As a National Recruiter he implemented a candidate review process that increased efficiencies in recruitment and directly resulted in record numbers of staff being hired. Gordan has also been responsible for the development and delivery of in-house training workshops in areas such as Consulting Skills, Interview Skills, and Resilience.
As a Human Resources professional he has designed and developed complex remuneration and rewards models, as well as reporting for Board and Executive level audiences encompassing financial and legislative compliance data. Gordan is now working with the Allegra team providing specialised recruitment services within the Change and Transformation arena.