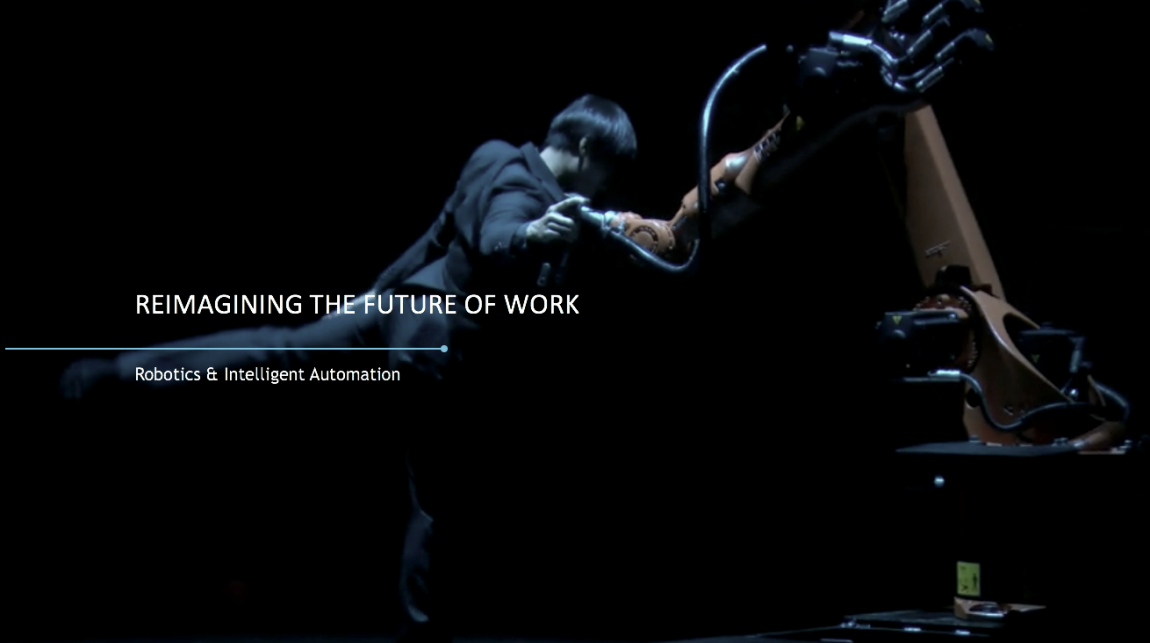 Post date:
27 August 2018
Three opportunities to shape the emerging human-digital workforce
The convergence of big data, computing power and algorithmic advances over the last decade offers a landscape ripe for organisational change leaders to influence the timing, focus and scale at which automation technology is deployed across an enterprise.
In this article I explore three of the opportunities (and challenges) that intelligent automation presents for business change leaders where the end game is to optimise operations or create new solutions that bridge the gap between information and experience.
1. Get in early and influence strategy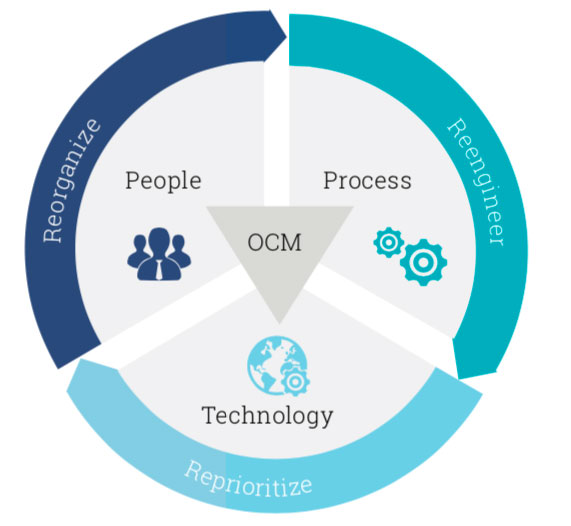 Immerse yourself at business case/discovery phase. Amplify your efforts at guiding the business through the work needed to shape and articulate benefit targets. How exactly will deploying intelligent automation realise one or more of process efficiency, customer experience uplift, error rate reduction or accelerating speed to market with new products or services? More importantly, how do these local or business unit objectives align to wider organisational strategy? Answers to these are critical to prioritise automation opportunities, and to ensure we can measure and evaluate them throughout the technical and business change life cycles.
We also have a role to play in influencing, not just receiving, well-designed technology. As the technologists work to a solution for business problems (use cases), change practitioners can collaborate and facilitate connections with all stakeholders invested in giving voice to impacted customers, both external and internal to the business, with a focus on influencing the culture and mindset needed for business-technology integration. This goes well beyond the scope of preparing communications and training a few days out from technology 'deployment'.
2. Shape the new world of work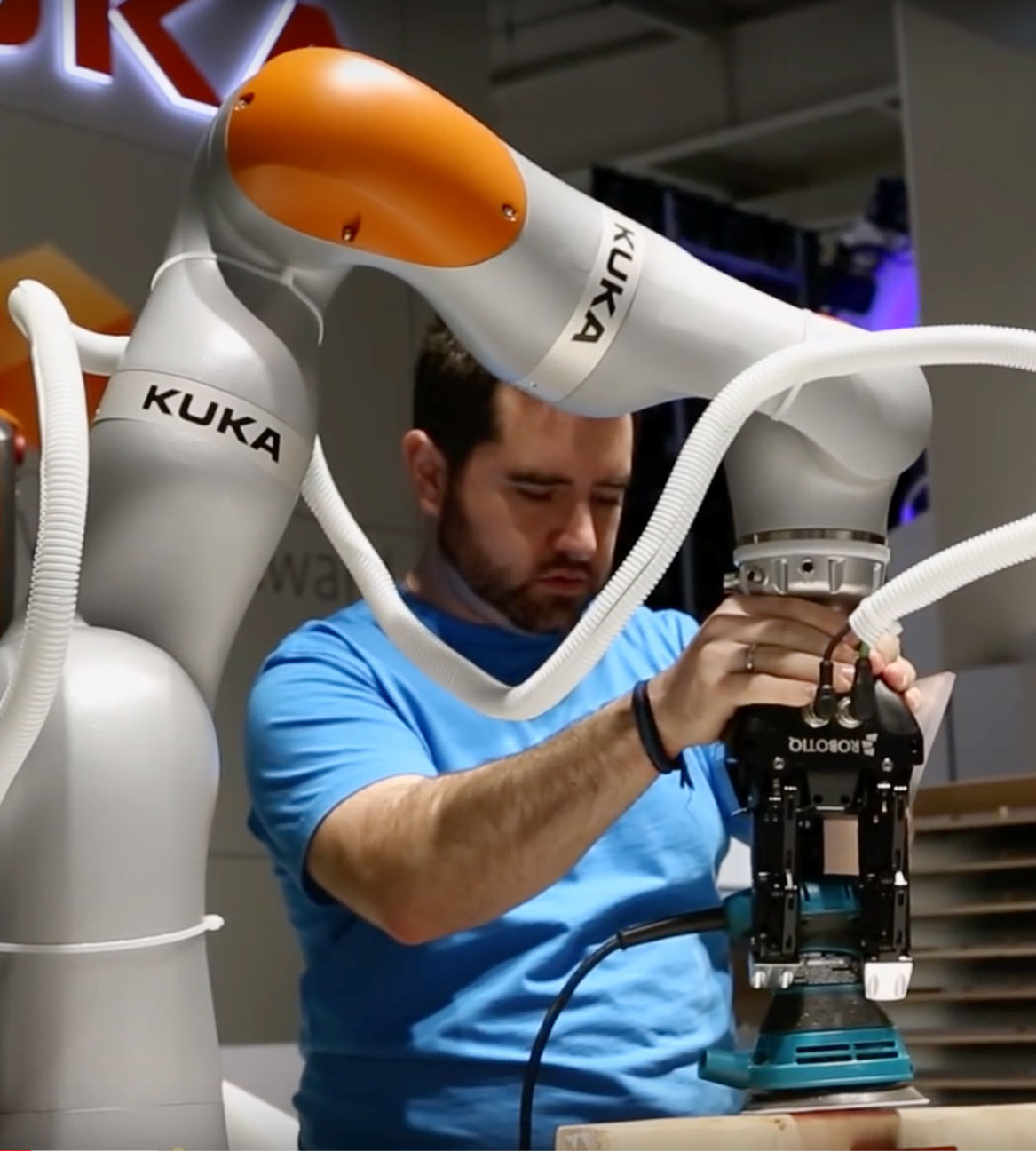 It's important not to be swayed by half-baked claims regarding the workforce impact of automation. Undoubtedly there will be job losses, but rest assured there will be new and even more transformed roles, according to this comprehensive McKinsey report.
At this juncture we have an opportunity to shape the evolving world of work.
We can explore how organisations might address re-skilling, redeployment or implement mechanisms to support people displaced by automation. In many cases partnering with human resource, organisational design and vocational learning professionals will be key to assessing the impact of, and identify the support required to navigate, workplace disruption.
Change leaders will have ample room to flex their communication muscle too - firstly at the enterprise level by interpreting and distilling complex information for executive consumption, and by building awareness of the human dimension to its perceived benefits. In Shaping the Fourth Industrial Revolution (2018), Schwab recommends the pursuit of a minimum viable appreciation (MVA) of technology. So whether it's robotics (rules based), cognitive (pattern based), speech recognition or natural language processing, aim to learn just enough so that you can understand linkages across emerging technologies and assess cumulative impact. MVA is great because it offers you a seat at the table, and enables engaging technologists with a view to grasping and working through the human implications of their solutions.
Intelligent automation will offer up a new work paradigm that can extend and re-purpose skills, domain knowledge and experience...
We also have a tactical role to play in helping to normalise emerging technologies by dispelling misplaced fears about them, challenging people and their leaders to unpack and re-imagine roles and their related skill sets. Intelligent automation will offer up a new work paradigm that can extend and re-purpose workplace skills, domain knowledge and experience to suit new activities emerging at the intersection of human and machine collaboration.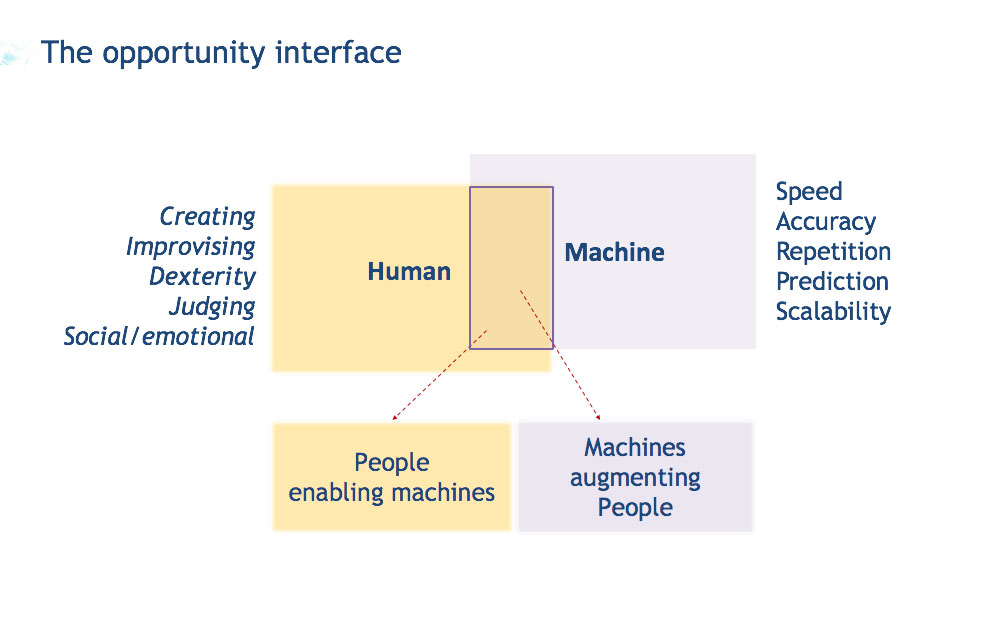 We can view this space as the new opportunity interface which entails the ongoing need for people to enable the technology in the human-digital workplace. It's fascinating to see industrial robotics firms like Kuka leading the charge in realising effective human and machine collaboration, where networked, data-gathering machines can work safely alongside people performing delicate assembly. To explore how new roles will be taking shape at this opportunity interface check out Daugherty and Wilson's Human + Machine, Reimagining Work in the age of AI (HBR, 2018).
3. Execute and build change agility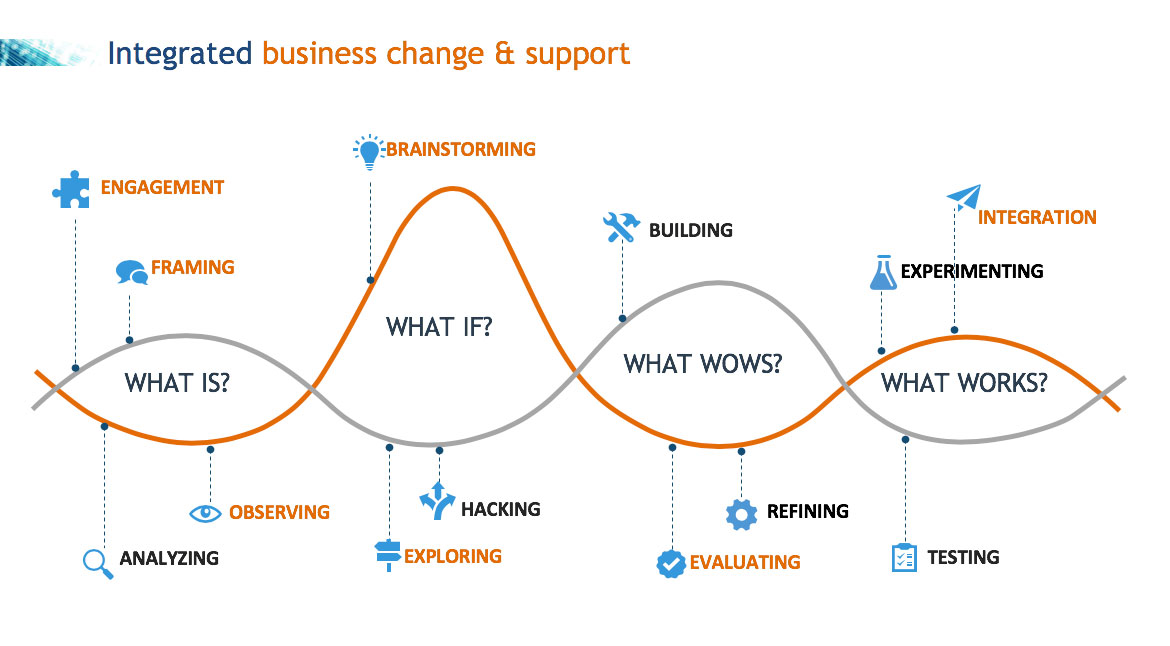 To match the velocity of an automation program& all of this engagement will require a refreshed and nimble (yes dare is say, agile) approach to supporting organisational change. Once automation capability is established within an organisation, process and technical lifecycles can unfold rapidly and will require a network of in-house change agents (not only change specialists or consultants) who can match and respond to this pace by:
Promoting and modelling an adaptive mindset across their circles of influence and business domains
Adopting human centred / design thinking frameworks to imaginatively re-think and re-engineer processes and redesign roles required for new human-digital workflows
Tracking progress against short and medium-term plans to align with the cadence of agile iterations and sprints
Modelling collaboration and co-creation to discover, test and showcase prototypes with the impacted workforce, eliciting and championing their input
Building & change management capability across the delivery team and the receiving business units. This will require contextualising change activity, baking it into automation life-cycles and guiding impacted workers and their leaders through each component of the transition support strategy.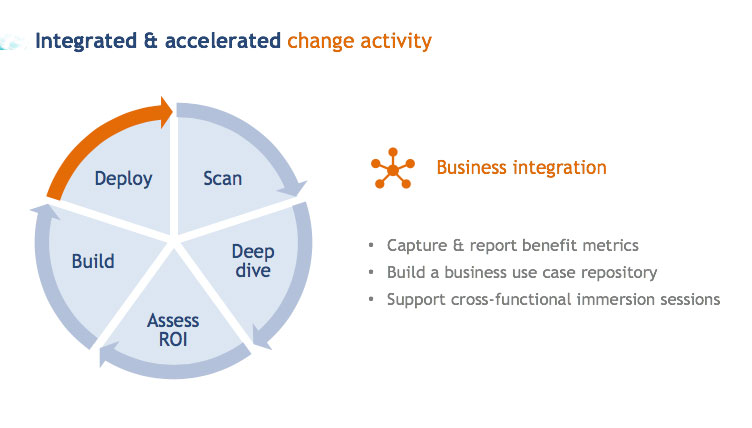 Given the trajectory of emerging technologies supporting automation roadmaps, there is no doubt that an ability to engage, synthesise, contextualise and communicate will ensure that business change leaders continue to have a seminal role to play in shaping the emerging human-digital workforce. The bots haven't mastered that yet.