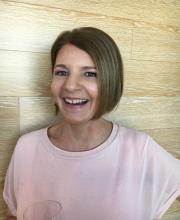 Sydney, Australia
Annamarie has been the GM of Talent & Culture at ANZ since June 2017 and is responsible for the leadership of the T&C function within ANZ Wealth.  She has worked in the Divisional Talent & Culture team for close to 11 years.
Annamarie is a seasoned HR professional with national and international experience gained across diverse sectors including Financial Services, FMCG and the Public Sector.  She has a strong track record for driving and leading large transformation programs, including complex M&A programs across multiple geographies.  She is passionate about the employee experience, putting it at the heart of everything, especially during times of change. 
Annamarie is also passionate about all things Italian given her Italian/European heritage.