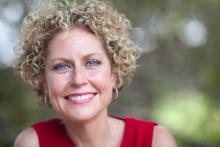 Brisbane , Australia
 Raegan is a positive, energetic and highly experienced Organisational Change professional who has led significant business and IT transformation programs over the last 15 years in both Australia and UK. She has deep experience in working with people, building successful relationships and partnering with organisational leaders to manage transitions and deliver on strategic and operational change initiatives. She brings her vast experience in leadership capability, change strategy and planning, communication and stakeholder management, along with a collaborative and pragmatic approach vital for meeting the needs of diverse business transformation. Raegan is very passionate about delivering sustainable and successful business change, whilst coaching and mentoring people involved along that journey.
Raegan also is a qualified counsellor, complimentary health practitioner, specialising in Universal Medicine Therapies - chakra puncture and esoteric healing, spends her time outside of work developing awareness around re-defining true health and wellbeing, ie. that how we live, eat, sleep, talk, all impacts on how we operate each day at work.